Soffit and Fascia Installation in the Greater Chicago Area
If you're like many homeowners, you may be wondering what a soffit and fascia installation is, and what it can do to benefit your home.
Don't worry. At LeafCo, we are eager to answer your questions about soffits and fascias and explain the valuable benefits they provide to your home.
What Are Soffits and Fascias?
Through installed together, soffits and fascias serve unique purposes for your home.
Soffit
A soffit is located beneath your home's rafter tails and connects the space between the exterior walls and eaves.
Fascia
A fascia is used to protect your roof from weather damage by creating a smooth barrier at the roof's edge, and also provides a connecting point for the home's gutters.
Soffits and Fascias We Offer
Envoy Aluminum Soffit
Envoy Aluminum Soffit includes a perforated, vented V-groove system that allows for more airflow than any other aluminum soffit system.
This soffit includes Alumallure 2000 Protection, a finish that protects against rust, scratches, weathering, and corrosion.
Ventura Hidden Vent Vinyl Soffit
Ventura Hidden Vent Soffit features a contemporary, smooth design. Its Hang-Tough Technology boosts durability, making panels more resistant to cracking, impact, and thermal distortion.
Ventura's hidden vent system creates natural ventilation that keeps your home cool and free of moisture damage.
Aluminum Fascia
Aluminum fascia is durable and protected from scratches, stains, and damage from the elements. With a ribbed hem or woodgrain finish, it provides gorgeous curb appeal.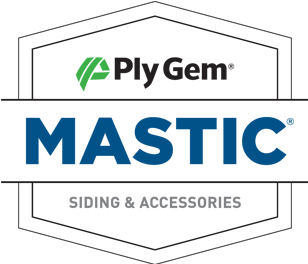 Soffit & Fasica Brands We Trust
At LeafCo Gutters, we are committed to providing you with the best. That's why we use products from Mastic, the number #1 choice for gutters and accessories among homeowners, builders, and remodelers. Mastic's products are sturdy, dependable, and covered with a lifetime warranty.
Why Choose LeafCo for Your Soffit & Fascia Installation?
When considering a soffit and fascia installation, you want to rely on a company that will do the job right. At LeafCo, we are committed to providing premium products and expert service to exceed your expectations before, during, and after your installation.
Here's a few things that make LeafCo Gutters different:
We file all the warranty paperwork for you!

Our installers are respectful of your home — we leave the job site squeaky clean and are extra careful, especially if you have pets or small children.

Your estimate includes a powerpoint presentation with examples and photos to make your color selection easier.
LeafCo is committed to protecting your home with our reliable, low-maintenance services. Contact us today for a friendly and professional consultation. Be sure to check out our gallery page for more completed projects!
Interested? We're easy to work with:

Request a

Consultation

We will work with your schedule and help you understand your options.

Get a Detailed Quote
You'll receive an itemized quote with design images.

Forget About Your Gutters
Avoid issues with gutters that just don't work like they should.
"Super friendly people and very understanding on what I wanted to be done to my new gutters, clean and on time!! I will definitely use this company again for future needs!"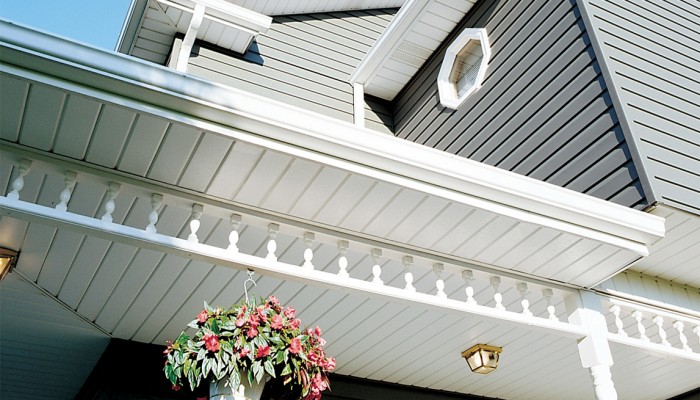 Soffit Installation: Before or After Siding Replacement?
Many Chicago area homeowners wonder if they should install soffits before replacing their siding.
The answer is yes—most experts recommend installing soffits before siding.
Wondering if you can afford new gutters and gutter guards?
We offer financing options so you don't have to wait to address your exterior problems.
Benefits of Soffits and Fascias
Soffits and fascias:
Protect your home's exterior from pests

Disguise attic ventilation

Guards against weather damage

Prevents mold and moisture from entering your rafters