Location: Lake Forest, IL
Renovations: New Gutters, New Gutter Guards, Soffit & Fascia Repair
A Lake Forest homeowner in a ranch-style house had a lot of problems with her gutters every time it rained. There was a lot of leaking and overshooting of water, and her gutters also filled with debris quickly, so she had to deal with frequent clogging. Meanwhile, rotted wood needed replacing, and downspouts required repositioning.
When the homeowner heard LeafCo's thoughtful proposal for improving her gutter situation and noticed how communicative they were, she let us do her gutter overhaul.
New Gutters, Gutter Guards, and Soffit and Fascia Repair Give New Life to Leaky Home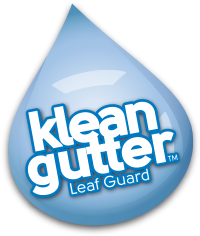 The project advisor recommended which size gutter would be best, which color would match the home, the overall design (placement of downspouts, etc.), and the gutter guards she should choose.
The LeafCo team repaired and painted parts of the rotted wood soffit and fascia in a beautiful Pebblestone Clay. We also replaced the gutters with bigger 6" gutters and oversized 3"x4" downspouts. Plus, we installed Klean Gutter Leaf Guards. During installation, the team came across more rotted wood on some parts of the soffit, but could still proceed with installing the original work.
A Beautifully Functional Gutter System Brings Peace of Mind
The homeowner was very pleased with everything, especially the initial presentation and LeafCo's effective, consistent communication about the project. The entire project took about four days since it was a bigger project. Our project manager and head designer frequently checked in with the client.
The client was so happy with the job that she even called us after the first days of heavy rain and said she was pleased that everything was flowing nicely. She didn't have to worry every time it rained anymore. Here's what she had to say in her own words:
"We used LeafCo to replace our horrible old gutters and install new ones with leaf guards. We needed some repairs to the fascia and soffits as well. From our first meeting to go over what was needed with Oliver, to the constant contact with Isabel throughout the process, this was absolutely the best home improvement project we've experienced. The whole team was professional, friendly, timely, and CLEAN. They were conscientious of the work being done and so respectful of our property. I would recommend LeafCo without hesitation!"
LeafCo has 35 years of experience serving Lake Forest area homeowners. We use premium-grade gutter and guard materials and pride ourselves on our responsive service and our simple process. Most importantly, our expert craftsmanship delivers superior results! Contact us for a quote!
---
Project Gallery