Protect Your Chicago Area Home with Superior Gutter and Gutter System Installations
Have you been putting off installing gutters on your home because you dread the thought of maintaining them? Even though gutters may involve a bit of extra care, they are critical in protecting your home against water damage and can save you from costly repairs down the road.
Don't let your home suffer the consequences of inadequate gutters. LeafCo installs gutters and complete gutter systems to fit your needs and protect your home from water damage.
Mastic Seamless Gutter Installations for Your Chicago Area Home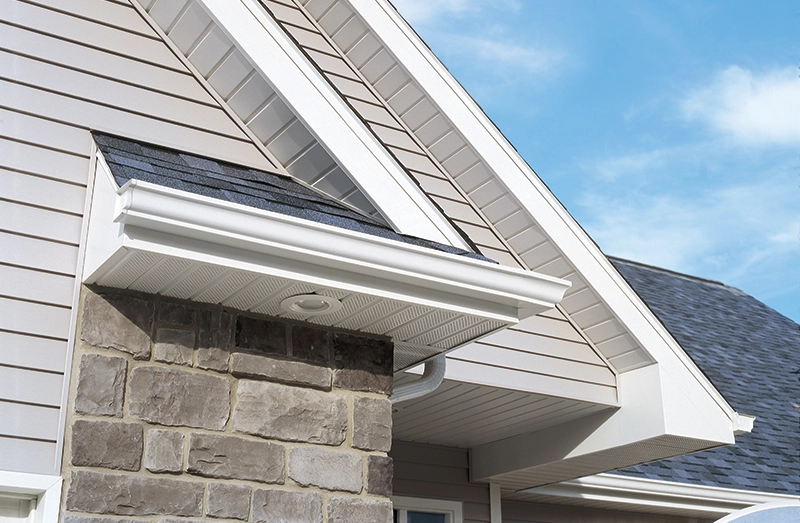 When it comes to gutters, your home deserves the best.
Mastic Seamless Aluminum Gutters are flexible, durable, and designed to protect your home for years to come. Seamless Aluminum Gutters won't rust or leak, and the 5" K-style is offered in dozens of color options to match your home.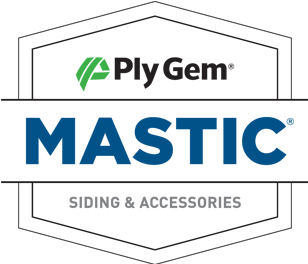 Specialty Gutters
Interested in gutters that can add a touch of elegance or a custom flare to your home? LeafCo can install a custom designed gutter system to enhance the look of your Chicago area property.
Copper Gutters
Elegant, functional, and durable, copper gutters will boost your curb appeal and last a lifetime.
Steel Gutters
Nordic Steel Gutters promise reliable resistance to leaks and the strength to withstand harsh weather conditions.
Half-Round Gutters
Typically found on traditional homes, half-round gutters offer unique style and exceptional benefits.
Benefits of Seamless Gutters
Aside from their critical role of protecting your home from water damage, seamless gutters provide additional benefits such as:
No leaks or need to clean
Gutters for Multi-Family or Commercial Properties
Gutters for business or multi-family use should be extra reliable because of the liability involved.
LeafCo offers Mastic Seamless Aluminum Gutters for commercial and multi-family use. The Aluminum 6" K-style gutters provide extra strength for long-lasting performance and a 20-year warranty for peace of mind.
Why Do You Need Gutters?
Gutters protect several elements of your home and property from severe water damage. Homeowners with worn-down gutters are at risk of:
Roof leaks

Flooded landscaping

Damage to their home's foundation

Basement leaks and floods

Deterioration of shingles, soffits, or fascia
Why You Should Choose LeafCo as Your Gutter Installation Contractor
At LeafCo, we are focused on helping you find high-quality gutters that best fit your home's specific needs. We are gutter experts, so we are equipped to answer your questions before, during, and after our safe and hassle-free installation process.
Here's a few things that make LeafCo Gutters different:
Because you want to know who is at your home, our uniformed installers will arrive 5 minutes early to access the exterior in a LeafCo Gutter branded vehicle.

Protecting your warranty is important, so we file all the paperwork for you.

Our gutter installers are respectful of your home — we leave the job site squeaky clean and are extra careful, especially if you have pets or small children.
Contact LeafCo today for a gutter installation to protect your Chicago home for years to come. Also check out our gallery page for completed projects in Chicago.
Interested? We're easy to work with:

Request a

Consultation

We will work with your schedule and help you understand your options.

Get a Detailed Quote
You'll receive an itemized quote with design images.

Forget About Your Gutters
Avoid issues with gutters that just don't work like they should.
"We recently had LeafCo install a whole-house gutter system. It was such a simple process. Our gutters work great and look fantastic!"

Wondering if you can afford new gutters and gutter guards?
We offer financing options so you don't have to wait to address your exterior problems.