Elegant, Top-Performing Gutter Guards for your Chicago Area Home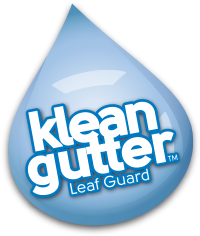 Keeping your gutters free and clear of debris is essential if you want them to direct moisture safely away from your home. But climbing onto a ladder to clean them all the time? No thanks!
Protect your gutters with Klean Gutter CopperCare™ gutter guards—installed by our LeafCo team, the only gutter company officially approved to offer this premium, gutter-protecting product to safeguard Chicago area homes.
Get the Gutter Guards that Outperform All Other
When it comes to your home, why compromise on its protection? With top-notch, high-end Klean Gutter CopperCare gutter guards, your roof's drainage system will function smoothly—no mess, no fuss, and no constant upkeep needed.
How Klean Gutter's CopperCare Technology Safeguards Your Home
A gutter guard system is only as good as its design. What's great about the Klean Gutter CopperCare technology is its effectiveness at keeping gutter systems free of debris.
Long-lasting — Unlike other gutter guards, Klean Gutter is 100% made of metal, so it doesn't easily warp, buckle, get brittle or break.
Blocks all debris — The patented CopperCare micro-mesh filter effectively stops pine needles and other small debris better than other gutter guards.
Handles heavy water flow — Klean Gutter's micro-mesh system is crafted to draw water down and into your gutters, handling even torrential downpours with ease.
Resists mold and algae — With a unique copper-stainless steel makeup, these gutter guards prevent mold, mildew, algae and lichen growth. Plus, copper's antimicrobial properties make rainwater runoff safer for pets and plants.
The LeafCo Advantage
Your home deserves the very best, right down to ensuring that you get the perfect gutter system and gutter guards. When you work with LeafCo's friendly team of pro gutter guard installers, we go the extra mile to find out what fits your home best. No high-pressure sales with us — just honest discussions so we meet your expectations and leave you happy and satisfied.
We also believe you shouldn't have to worry about unexpected surprises before, during or after your install.
We're fully transparent on costs and products upfront.
Our installers use a clear work order with photos to eliminate any errors.
Once the job is done, we let you recycle our signage to be eco-friendly.
Have questions? We're here for you even after the installation is finished.
We provide educational materials like YouTube videos on gutter care.
We even send you a gift card as a thank-you!
"Everyone at LeafCo was professional, responsive, arrived when they said they would, and did a great job installing our gutter guards."
Protect Your Home with Lasting, Klean Gutter CopperCare Gutter Guards—from the Pros at LeafCo
Put an end to clogged gutters and dangerous, ladder-climbing maintenance with high-performing Klean Gutter CopperCare gutter guards installed by our friendly, detail-oriented installation team. Our installations are quick —usually done in less than a day. And we take extra care to respect your home and keep the worksite squeaky clean.
Enjoy the low-maintenance, protective value of Klean Gutter CopperCare gutter guards — and relax, knowing your Chicago gutter system is functioning at its very best.