Efficient, Durable Gutter Guards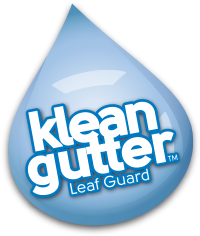 Your gutter guards serve an important purpose—to shield your gutters against costly damage, frustrating maintenance, and nasty debris. So, when it's time to install new gutters with LeafCo Gutters, you want to select a reliable, high-performing product you can trust to protect your home.
We've created this guide to assist your decision that compares LeafFilter Gutter Guards to their superior counterpart—durable, long-lasting Klean Gutter Leaf Guards.
LeafFilter vs. Klean Gutter Leaf Guards
What makes Klean Gutter Leaf Guards better than LeafFilter Guards? Well, here are just a few reasons why:

Quality Materials
LeafFilter Gutter Guards are made of plastic that can warp, expand, and melt when exposed to sunlight—allowing the mesh covering to separate and debris to sneak in.
Klean Gutter Leaf Guards are manufactured with 100% surgical grade micromesh steel that won't break, buckle, or disintegrate in the sun to offer lasting protection.
Superior Filtration
LeafFilter Gutter Guards are only installed at an 11° angle—which means debris can quickly accumulate and block water filtration.
Klean Gutter Leaf Guards are installed at the same angle as your roof to ensure debris slides off easily. This product has 70% more filtering area than any other system, and the holes are just the right size to allow water in while keeping debris out. They're actually smaller than a piece of hair!
Affordable Cost
LeafFilter Gutter Guards are outdated—they haven't been updated for decades, and unfortunately are overpriced for the quality of the product you receive.
Klean Gutter Leaf Guards are undoubtedly the best value for your money. Not only are these gutter guards affordable, but you'll spend less on maintenance and repair bills, and add unbeatable value to your home.
"LeafCo repaired our gutters and installed a leaf blocking system. From sales to installation and follow up, their service couldn't have been better. Friendly, efficient, great communication! They went above and beyond to make sure I was happy with work including documenting everything with photos and emails. The price was reasonable too. Highly recommend!"
Choose LeafCo to Install Klean Gutter Leaf Guards
Now that you know Klean Gutter Leaf Guards are the right choice for your Chicagoland home, the last step is choosing a reliable, honest contractor to complete your installation.
Enjoy the following benefits of partnering with LeafCo:
We install gutters—that's it! We specialize in what we do.

We only offer low-maintenance, long-lasting products.

We protect your warranty with precise installation and file the paperwork for you.