Location: Rolling Meadows, IL
Renovations: Gutters, Gutter Guards, Soffit & Fascia
A homeowner was looking for gutter guards, but also knew he may need to replace his gutters themselves, which had begun to look unsightly. He had no idea at the time that this decision was also going to help his home become more comfortable to live in.
The homeowner called LeafCo. Oliwer, one of LeafCo's gutter professionals, came out to inspect the home. He noticed the gutters were leaking and would need to be replaced in addition to the new gutter guards.
Once the LeafCo team began to remove the old gutters, they discovered the fascia was rotting, but also noticed an additional problem. The soffits had no ventilation. This can cause excessive heat in the attic and spike utility bills.
The Rolling Meadows homeowner was impressed with Oliwer's knowledge and experience to spot these other issues and went with every suggestion LeafCo had for repairs to his home.
New Gutters, Gutter Guards, Soffits, and Fascia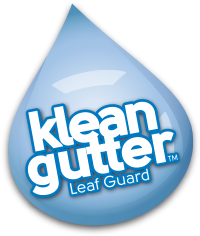 The rotted fascia was replaced and new vented soffits were installed. The homeowner chose Mastic brand gutters in the Jefferson Tan color. With the new gutters installed, the client's home generated a greater curb appeal. And with the addition of Klean Gutter Leaf Guards, the homeowner can cross gutter cleaning off of his to-do list.
Leaking Gutters, Rotting Wood, and Poor Ventilation — Resolved
Although the timeline took a little longer than expected due to the rotten fascia and new soffits, it was done correctly and the customer was very satisfied with the results. "Everything looks gorgeous."
LeafCo was integral in making sure this job was done right the first time. Although the client was nervous about having so much replaced, the confident gutter professionals and the knowledgeable installers made the job worth it. He now has a gorgeous, low-maintenance home that is safe and worry-free.
---
Project Gallery