Seamless Gutters for your Rolling Meadows Home
If you're like most Rolling Meadows homeowners, you take great pride in a well-kept home. Gorgeous foliage is one of the perks of this region, but it can cause problems, too!
When your gutters are not functioning well, leaves can clog them, causing major problems that leave your home vulnerable to water damage and deterioration. A high-quality gutter system and leaf guards are the best ways to protect your home.
At LeafCo Gutters, we understand the hassle that bad gutters can cause. That's where we come in! We help Rolling Meadows homeowners protect their homes with reliable, low-maintenance complete gutter systems.
Skilled Gutter Installation Services
LeafCo offers seamless gutters and specialty gutters for Rolling Meadows homeowners. Seamless gutters are easy to clean and are less likely to develop leaks. They also:
Protect the roof, soffit, and fascia
Reduce the chance of basement flooding
Reduce weather-related overflow
Keep gorgeous landscaping intact
We install industry-leading Mastic seamless aluminum gutters for their quality and durability. Although lightweight, aluminum holds more water than other types of gutter materials, and it doesn't corrode over time. Other benefits include:
Customizable
Exceptionally strong
Low maintenance
Eco-friendly
No painting required
20-year warranty
We also offer a variety of specialty gutters including:
Copper – elegant, sleek, and functional
Steel – low-cost and able to withstand water, cold, heat, weather, and impact
Nordic steel – eco-friendly and affordable
Half-round – beautiful curb appeal for traditional homes
Spend Less Time Cleaning Your Gutters with our Gutter Guard Installation
Cleaning your gutters can be a grueling – and even dangerous – task. At LeafCo, we install attractive, low-maintenance gutter guards that enable homeowners to clean their gutters less frequently while still protecting their homes. We only install industry-leading Klean Gutter and Shur Flo gutter guards.
Klean Gutter: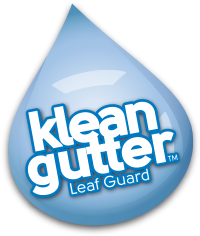 CopperCare™ micromesh filter naturally prevents algae growth
Made with surgical-grade stainless steel
Separates liquid from solid so only water passes through
Prevents roof oil buildup
Matches roof angles
Compatible with 5" and 6" gutters
Shur Flo:

Hi-temper aluminum won't rust, rot or distort
Water drains through easily while twigs and pine needles don't collect
20-year warranty
Prevents snow accumulation
Factory-trained installers
Works with any type of roofing
"We used LeafCo to replace our horrible old gutters and install new ones with leaf guards. We needed some repairs to the fascia and soffits as well. From our first meeting to the constant contact throughout the process, this was absolutely the best home improvement project we've experienced."

LeafCo's Trusted Gutter & Gutter Guard Services for Rolling Meadows Homeowners
Nestled within the Golden Corridor and within easy proximity to O'Hare airport, public transportation, and affordable housing, Rolling Meadows is an extremely livable suburb of Chicago. It's no surprise that young families are flocking here. If you live here, you want to preserve your home, which is likely your largest investment!
At LeafCo Gutters, we have been helping Rolling Meadows area homeowners guard against water damage and deterioration since 1983. We are committed to representing you – the customer. We are 100% committed to providing the highest quality of service and will help you choose the product that fulfills your needs and wants. Ready to learn more? Contact us today!
Wondering if you can afford new gutters and gutter guards?
We offer financing options so you don't have to wait to address your exterior problems.