Do Your Oak Brook Home's Gutters Need Attention?
Gutters that are cracked, peeling, sagging, or pooling water are all signs they are reaching the end of their lifespan. The freezing winters here in Oak Brook are tough on your gutters. If you don't have functional gutters, your home can sustain structural damage, jeopardizing your investment.
At LeafCo Gutters, we specialize in gutter and gutter guard installations for Oak Brook homeowners. We know everything there is to know about gutters! You can be confident you'll get exceptional results when you work with us.
Seamless Gutter Installation for Less Maintenance & More Protection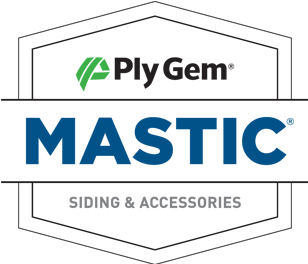 At LeafCo Gutters, we install seamless gutters that fit your needs and protect your home from water damage. In addition, seamless gutters mean less opportunities for the gutters to fail over conventional non-seamless gutters.
Industry-leading Mastic seamless aluminum gutters are:
Flexible
Durable
Rust and leak-free
Available in a large variety of styles
Customizable
Strong
Eco-friendly
Come with a 20-year warranty
Less Gutter Maintenance with High Quality Gutter Guards
Adding gutter guards to your home's gutter system help protect it from damage and reduce the time you spend on home maintenance and cleaning. They also prevent clogs from leaves or debris and have numerous other benefits.
At LeafCo Gutters, we recommend Klean Gutter and Shur Flo gutter guards for Oak Brook homes. Both have many benefits.
Klean Gutter: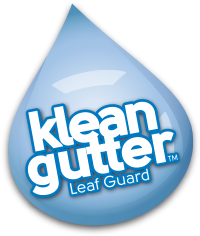 Surgical-grade stainless steel
Only water passes through
Prevents roof oil buildup, which can be a safety hazard
Match your roof angle
Are compatible with 5" and 6" gutters
Comes with revolutionary CopperCare filter to combat algae
Shur Flo:

Won't rust, rot, or distort
Prevents leaves, twigs, and pine needles from collecting
20-year warranty for peace of mind
Prevents snow accumulation
Mount to 5" or 6" rain gutters for easy installation
Works with any type of roof material or pitch
"I selected this company to replace my gutters that had fallen after a heavy snowfall in Feb 2021. After much frustration with my insurance company, LeafCo scheduled my job before the weather got below 30 degrees, showed up on time, & finished the same day. The workmen were very polite, worked quickly, offered suggestions & did a great job. I would recommend them without hesitation"

Exceptional Gutter and Gutter Guard Installation for Oak Brook Homeowners
Oak Brook has a rich history, ample employment opportunities, many shops and restaurants, is an easy commute to Chicago, and even has its own polo field! It also has chilly winters and steamy summers that can be hard on your home's exterior, including the gutters.
At LeafCo Gutters, we understand the hassle that bad gutters can cause. That is why we install the highest quality gutter systems that include warranties on materials and workmanship. We work tirelessly to ask as many questions as we need to so we can help you choose the product that suits your needs. Ready to get started? Contact us for a free consultation.
Wondering if you can afford new gutters and gutter guards?
We offer financing options so you don't have to wait to address your exterior problems.