Are you worried about your old gutters failing and causing water damage in your Hinsdale, IL home? Ditch the gutters that aren't doing their job and let us replace them for you. Our team at LeafCo Gutters can install seamless gutters that will protect your home from damage.
Mastic Seamless Aluminum Gutters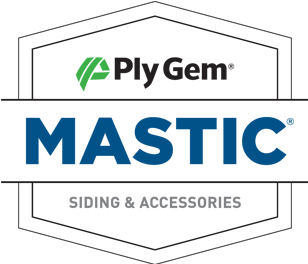 Aluminum is an exceptionally durable material that can hold more water than any other type of gutter. You'll love our Mastic seamless aluminum gutters for their myriad benefits:
Exceptionally durable
Low maintenance
Customizable
Eco-friendly
Seamless gutters provide:
Reduced debris for ease of cleaning
Leak protection
Protected roof, soffit, and fascia
Reduced risk of basement flooding and structural damage
No icy sidewalks from weather-related gutter overflow
Protection for expensive landscapes
Specialty Gutters to Match the Needs of Your Hinsdale, IL Home
LeafCo also installs other specialty gutters that you may find appealing for your home's needs: copper, steel, Nordic steel, and half round gutters.
Gutter Guards to Protect Your Hinsdale, IL Home
We install elegant and low-maintenance gutter guards for homeowners who don't want to take up the arduous task of cleaning their gutters any more than they absolutely have to.
Gutter guards protect your home by:
Preventing clogs due to leaves or debris
Blocking the accumulation of ice and snow
Draining water effectively to prevent flooded walkways and landscaping
Deterring critters and pests from your home
Safeguarding your home from foundational and water damage
Our experts at LeafCo Gutters recommend Klean Gutter or Shur Flo gutter guards for the best value for your home.
Klean Gutter: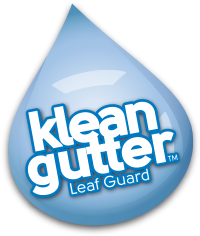 The surgical-grade, stainless steel CopperCare™ Micromesh present in Klean Gutter Guards separates liquid and solid matter to prevent anything other than water from passing through your gutters.
Shur Flo:

The Shur Flo gutter protection system is not only low maintenance, but it's also resistant to rust, rot, pests, and harsh weather.
"We got all new gutters, soffit, and fascia. I cannot brag enough about how everyone worked so efficiently! The communication and attention to detail was the best I have ever seen with any company. Our home totally transformed ! We would recommend LeafCo to everyone! You will not be disappointed."

Why You Should Choose LeafCo Gutters for Your Hinsdale Gutter & Gutter Guard Installation
At LeafCo Gutters, we have more than 35 years of gutter and gutter guard installation experience – in fact, we've got it down so that most jobs take less than one day from start to finish! We use only premium-grade gutter and guard materials to give you lasting and extensive gutter protection. We also file all of your warranty paperwork for you since we know your warranty is important to you. Lastly, we take every precaution to respect your home by leaving the job site better than we found it.
Whether you are enjoying an art museum, exploring Salt Creek Woods, or chowing down at the Egg Harbor Cafe, we know that you see your home as an important part of the Hinsdale, IL community. We at LeafCo Gutters are committed to providing you with efficient and friendly gutter installation service that provides lasting protection for your home. Contact us today to book a free consultation.
Wondering if you can afford new gutters and gutter guards?
We offer financing options so you don't have to wait to address your exterior problems.